Navy
Dark navy paired with warm wood creates a classic and cozy atmosphere. Light cabinets and countertops balance the deep wall colour, and keep the feeling light with a pop of yellow.
Beige
The right shade of beige can play well with natural wood trim to create a warm, calming space. Find a beige with a creamy yellow undertone to pair with a warmth of natural wood.
Sage Green
A neutral green is a great wall colour choice for a home with wood trim. It feels earthy and woodsy. A muted, soft green works best with a light or medium natural wood accent.
Teal
Teal is the perfect mix of blue and green, colours that bring out the warmth in orange or wood because of their opposite placement on the colour wheel.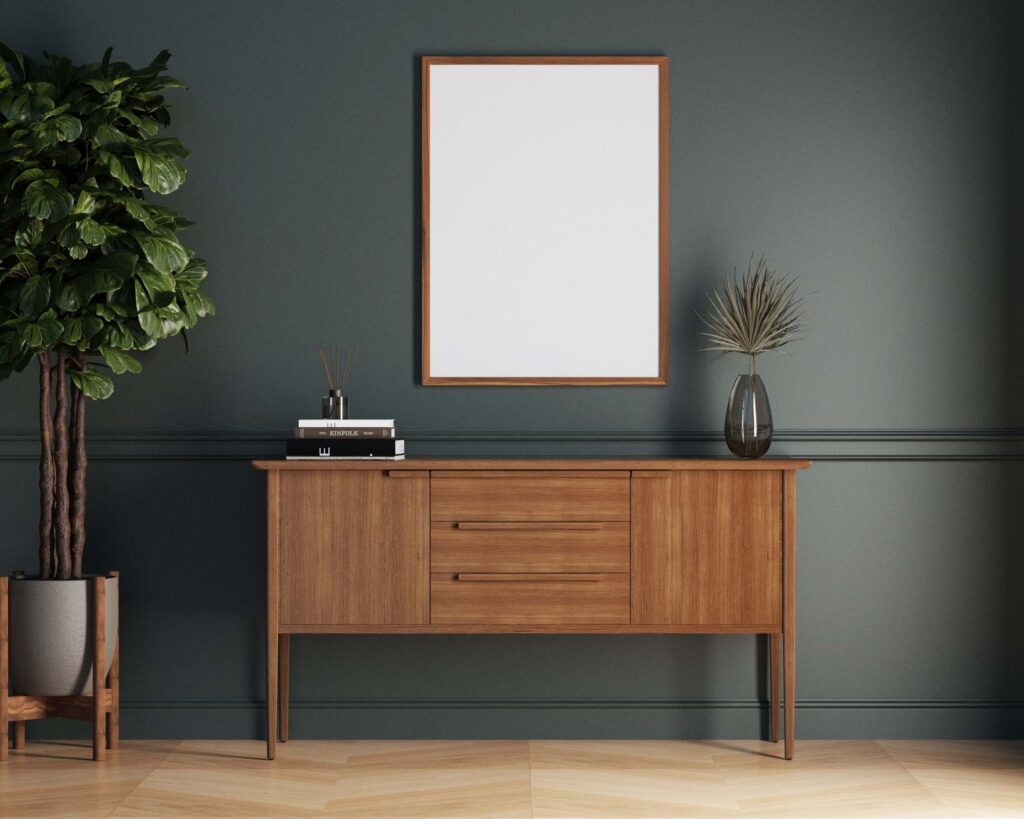 Rich Ink
Using a dark shade like black isn't everyone's first choice. However, a rich black feels incredibly cozy. moody, elegant, and classic when paired with a dark wood.
Grey-Green
A medium grey with soft green undertones painted on the walls creates a warm, inviting space with a natural wood feature. A medium wood, or even a dark reddish wood looks amazing next to a foggy paint colour.
Icy Blue
A cold blue like shaved ice is warmed by a rich mahogany finish. Blue looks timeless and modern. When combined with seagrass and shades of beige, the space is reminiscent of the seashore; to keep it sophisticated, focus on soothing elements instead of creating a beach theme.
Cloudy Grey
Grey is the perfect shade to pair with wood trim because it looks fresh and organic, but not stark. It keeps the wood trim from feeling too dark. A light grey paint colour with slightly cool undertones looks lovely against dark wood trim.
Sincerely,
Van Isle Paint
Victoria, BC, and Beyond
(250) 412-3885