Picking Exterior Paint Colours can be the Scariest Part of the Project for Homeowners.
Painting your home's exterior is about the most public design decision you can make. What if that happy yellow colour that you thought would be so cheerful and unique now just looks neon-bright and angers your neighbours?
If the Thought of Choosing Exterior Paint Colours Makes you Want to Clean your Gutters or Tackle your Tax Returns, you're Not Alone.
There are unique challenges to choosing the right exterior paint colours. The surface area (the whole outside of your house) is huge. Which makes it hard to visualize the result from just those tiny paint chips or exterior colour palette brochures. You'll be spending a pretty penny to get this done. Success or failure hinges on the right choice of colour.
Thankfully, there are some key principles that can help you make that choice with much more confidence!
Here are a some guidelines from Van Isle Paint in Victoria BC, we feel every homeowner must know about before picking exterior paint colours:
Even if you Love Bright Colours Personally, Go with a More Muted Colour on your Home's Exterior.
Why? Because unless yours is a beach house, or one of San Francisco's historic Victorian "painted ladies", bright or saturated colours on an exterior can look artificial and unnatural.
A beach house can get away with turquoise blue or mint green, especially with lots of contrasting white trim. This would ook gorgeous, but usually you're probably not picking brights for your home's exterior. Even if you love colour, a neutral is your best choice. Save the accent colour for your front door! You won't get tired of it, and you'll end up with a timeless result.
Pick a Grey with Warm Tones, Over a gret with Cool Tones.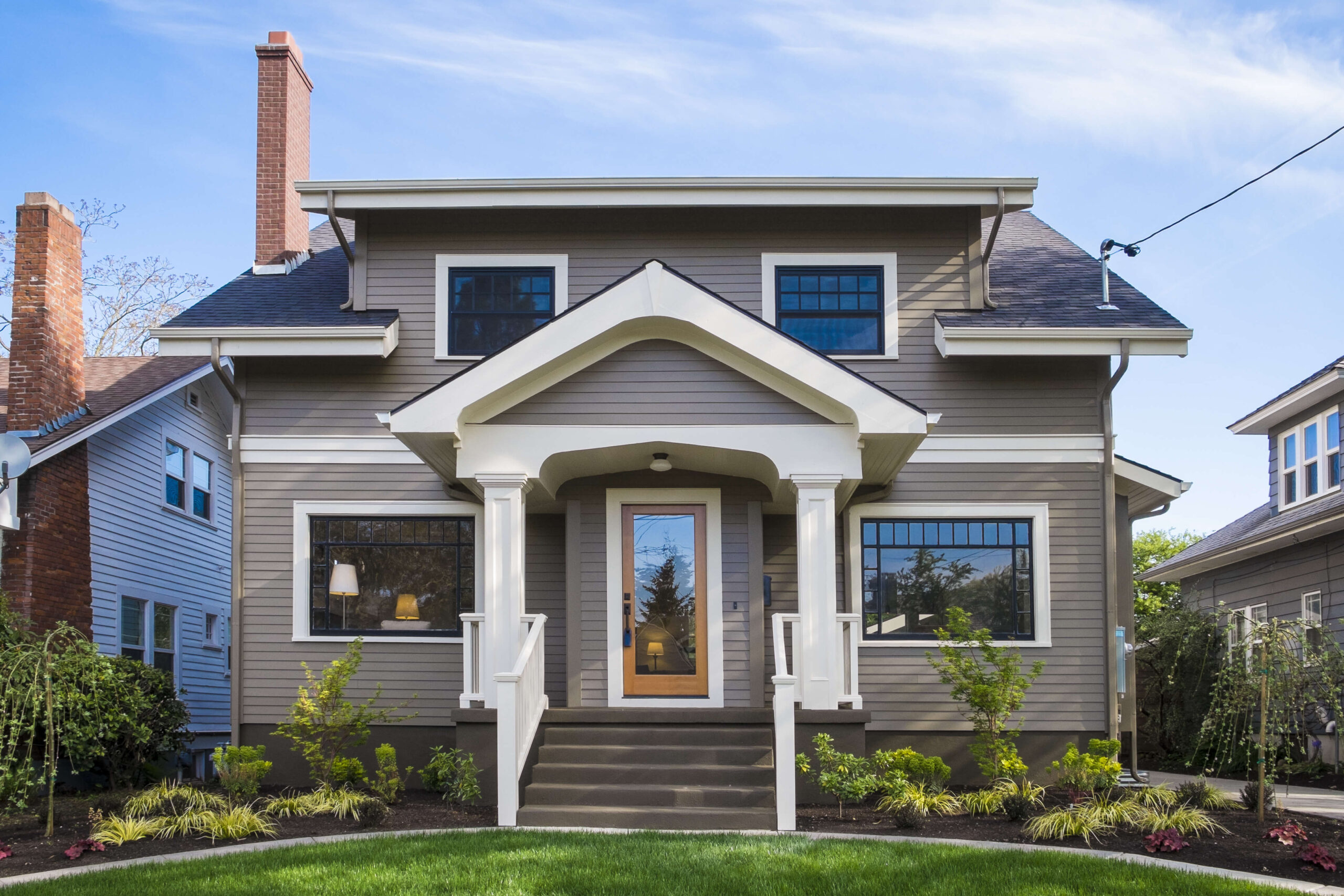 Most of the time, when people go to the paint store for samples, they pick a grey that is too blue. Natural sunlight already has a very cool colour temperature to it. It'll "cool down" any colour that you see outside, so you need to compensate by picking a colour that's much warmer than you'd expect. It's incredible how much the sun will make any colour look much cooler, and much lighter. So go warmer and darker when picking your exterior colours, but especially greys!
Sincerely,
Van Isle Paint
Victoria, BC, and Beyond