By introducing wallpaper to a space, it can truly transform the dynamic of the area. Choosing an inspiring wallpaper to feature is a great way to add some personality to the walls of your house, instilling it with your own unique style and design preferences.
What is "Feature" Wallpaper?
Feature wallpaper is wallpaper that is used to create a feature wall, or an accent wall. A feature wall acts as a room's focal point. They can be used to add depth and a sense of spaciousness to smaller rooms, and they offer an exciting opportunity to experiment and play with your creativity. Accent walls were very popular in the 1990s, and they tended to be reserved to living rooms. They have made a comeback in recent years. You can now see them reappear in the rest of the home, though mostly seen in kitchens and bedrooms. They add a pop of colour, texture, or intriguing pattern to a space, and it's guaranteed that it will draw your attention!
Where is the Best Place for Featured Wallpaper?
Although feature walls can work well in smaller spaces, it can be a good idea to use one of your larger rooms. Try choosing a room with lots of natural light for your featured wallpaper. Additionally, a room with lots of traffic, so everyone gets a view of the masterpiece. This will help ensure that your feature wall has maximum possible impact on the overall feel of your home. Generally, living rooms, kitchens and bedrooms tend to be good locations for feature walls. Personally, we love the idea of adding some wallpaper to a bathroom. Bathrooms don't often have much making them interesting or presentable, so adding a pop of wallpaper can help add some personality.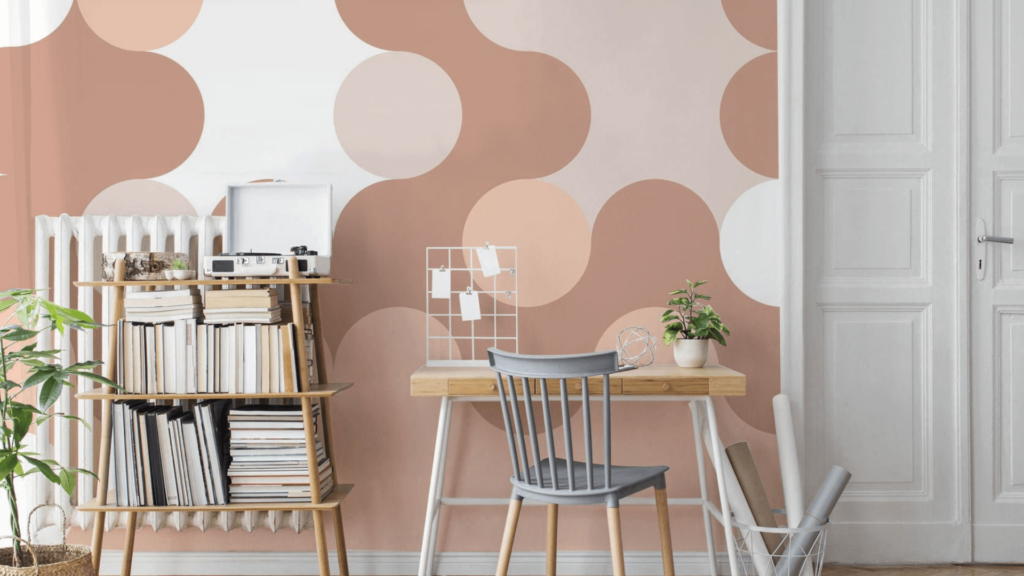 Inspiration
Are you looking for some ideas before you get started? Look no further. Here are some helpful tips for incorporating feature wallpaper to a room.
Complementary Colours
Look around the room and identify the theme. Which colour is most prominent in the room? Is it green? Blue? Red? Once you've figured that out, consider adding a feature wall with a complementary colour. If it is green, maybe the best feature wall colour for you is pink.
Be Bold
There's nothing quite like expressive and vivid wallpaper designs to transform the dynamic of a room. We're a huge fan of colourful floral patterns that give a sense of movement and lend the room a real energy. For maximum effect, combine with bold, bright accessories to make a statement.
Sincerely,
Van Isle Paint
Victoria, BC, and Beyond
(250) 412-3885