It's really amazing what a fresh coat of paint can do for a home. With a few coats of a new colour, you can completely transform your home. Whether you're looking to freshen up your space for a new season, get it ready to sell, or just want to experiment with a new colour, paint is an easy and inexpensive way to do just that. Take a look at our 5 favourite ways to transform your home with paint.
Enhance your Stairs
Stairs see a lot of traffic and as a result, they're often an afterthought when it comes to design. If you're bored of looking at old carpet or generic wood, consider painting your stairs. There are countless inspirational pictures online, so you're sure to find something to suit your style. You can decide between a fun striped pattern, a different colour on every step, or maybe something modern, dark, and dramatic.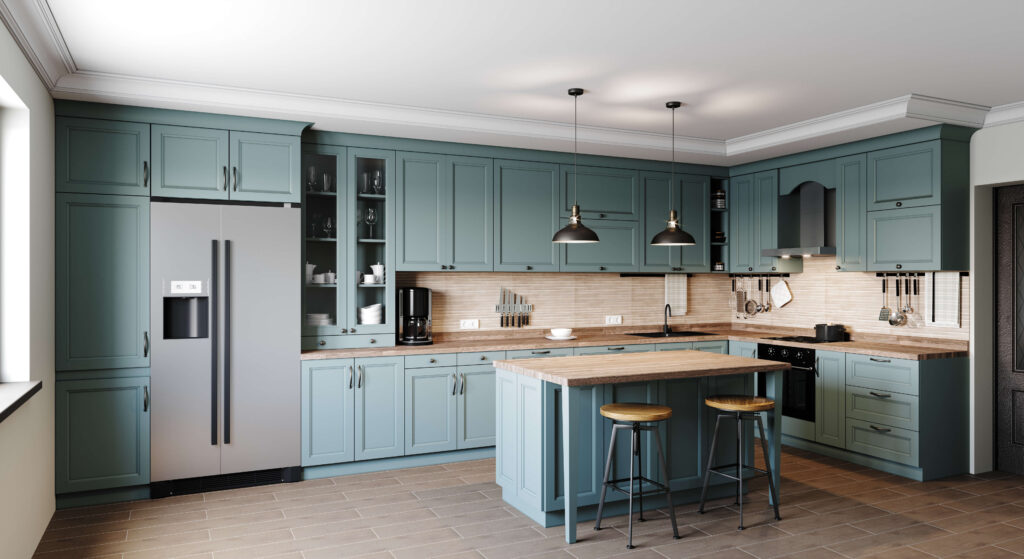 Refresh your Kitchen
For many homeowners, the kitchen can be a hard place to keep under control. From not having enough space to move around, to hating the outdated appearance. While changing the colour of your kitchen won't yield you any more space in your cramped layout, it can help certainly create the appearance of more space. The two main places that paint can make a big difference in your kitchen: the walls and the cabinets. If you have a small, dark kitchen, a lighter colour will instantly help open up your space and make it appear bigger. Even if your walls are currently a light colour, years of cooking and day to day life can make them appear dirty and dingy. Consider adding a fresh coat, even if it is the same colour to help make your space look new again.
Don't Forget the Trim
Over the years, paint gets old and tired looking. If you're already having your walls painted, consider updating your trim as well. Refreshing the trim with a new coat of bright white will help make them seem new again. In fact, painting your window trimmings in a bright white colour can help make the room look sunnier as the light reflects off the white paint.
Sincerely,
Van Isle Paint
Victoria, BC, and Beyond
(250) 412-3885