If you have a fence surrounding your home or your front yard, it can play a big part in the curb appeal of your home. When it's time to paint your fence, there's a few things to consider before choosing a paint colour. First of all, you'll want your fence to die in with your landscape. Your colour of choice should either highlight or blend in with the surround environment. Think about the overall looking you're trying to achieve. If you're aiming for something more traditional, you could try matching your fence to the trim of your home. Maybe modern is more your style, is so, pick a coordinating colour that blends with the home's palette.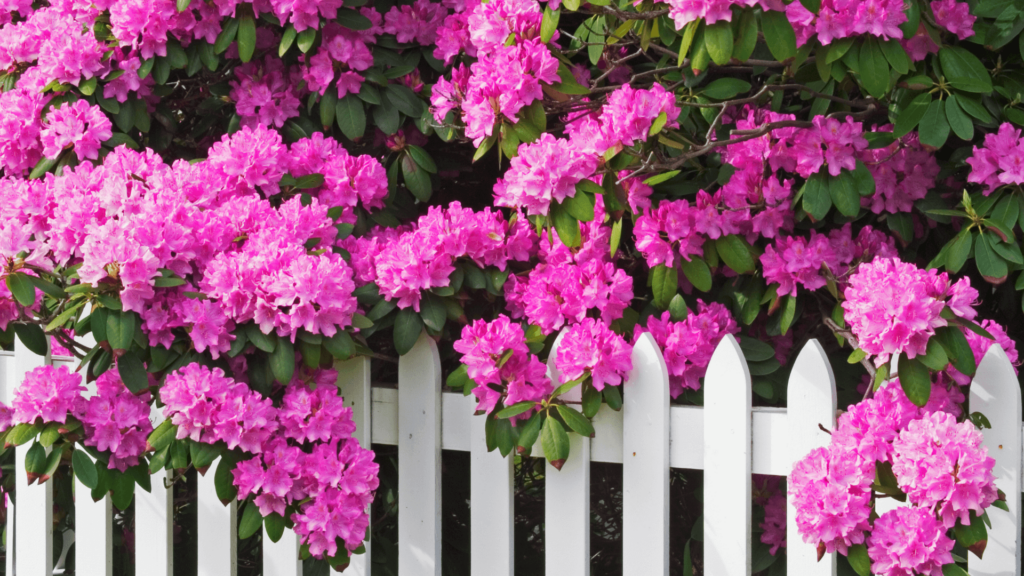 Best Fence Colours for Summer 2022
It's most common to desire your fence blending in with the space, as opposed to making it the main feature. Make sure you keep this in mind when choosing a colour! It's always a good idea to test different colours in patches. This way you can see how the colour looks with your home, the plants, flowers in the garden, and also the surrounding homes. Now that you have an idea of what to consider, let's take a look at some of the hot colours for this Summer.
Black
While a black fence may seem intense at first, it's quite neutral. Black is a great choice for a modern feeling, as it has a bit more edge than a lighter colour. What makes black such a great choice is that it really lets your plants and foliage stand out. The different colours and textures of your yard will really pop against a black backdrop.
Grey
Grey is a classic neutral that pairs well with any style of home. It's a versatile colour that can pair nicely with an edgy modern style fence to a classic picket fence.
White
White is the perfect choice for traditionally styled homes. People often picture a home with a white picket fence as being the perfect idea of a house. White looks great with homes that already feature white trim as an accent to their exterior. It creates a cohesive look, which is very appealing. It's also ideal for gardens with bright coloured gardens, allowing the colours of the flowers to pop!
Natural Wood Stain
If your prefer to show off the natural look of your wood fence, go with a stain. Stains come in a variety of shades, from a clear coat to a rich chocolate brown. This is a great option for homes with a rustic or natural look!
Sincerely,
Van Isle Paint
Victoria, BC, and Beyond
(250) 412-3885