If you are trying to accomplish a room that makes people feel comfortable, cozy, and perfectly at peace, start with the paint colour. Lots of neutral colours can make a room feel cozy and relaxing, however, brown is the ultimate colour to make anyone feel as ease. Especially the beautiful shade of chocolate brown! Chocolate is a classic neutral colour that is perfect for any space. This shade of brown makes a room feel warm and cozy without being too heavy. It's a remarkably versatile colour that suits just about any room in your home.
What Colours Compliment Chocolate Brown?
Chocolate brown is one of the most versatile paint colours out there. Of course, the classic combination would be brown and cream. Creamy white is the perfect colour for trim, furniture, and other accents. This mix creates a calm and comforting space that feels familiar and sticks to a more classic vibe. Choose a white with a warmer base to play up that cozy feeling, or go with a crisp white to create some more contrast.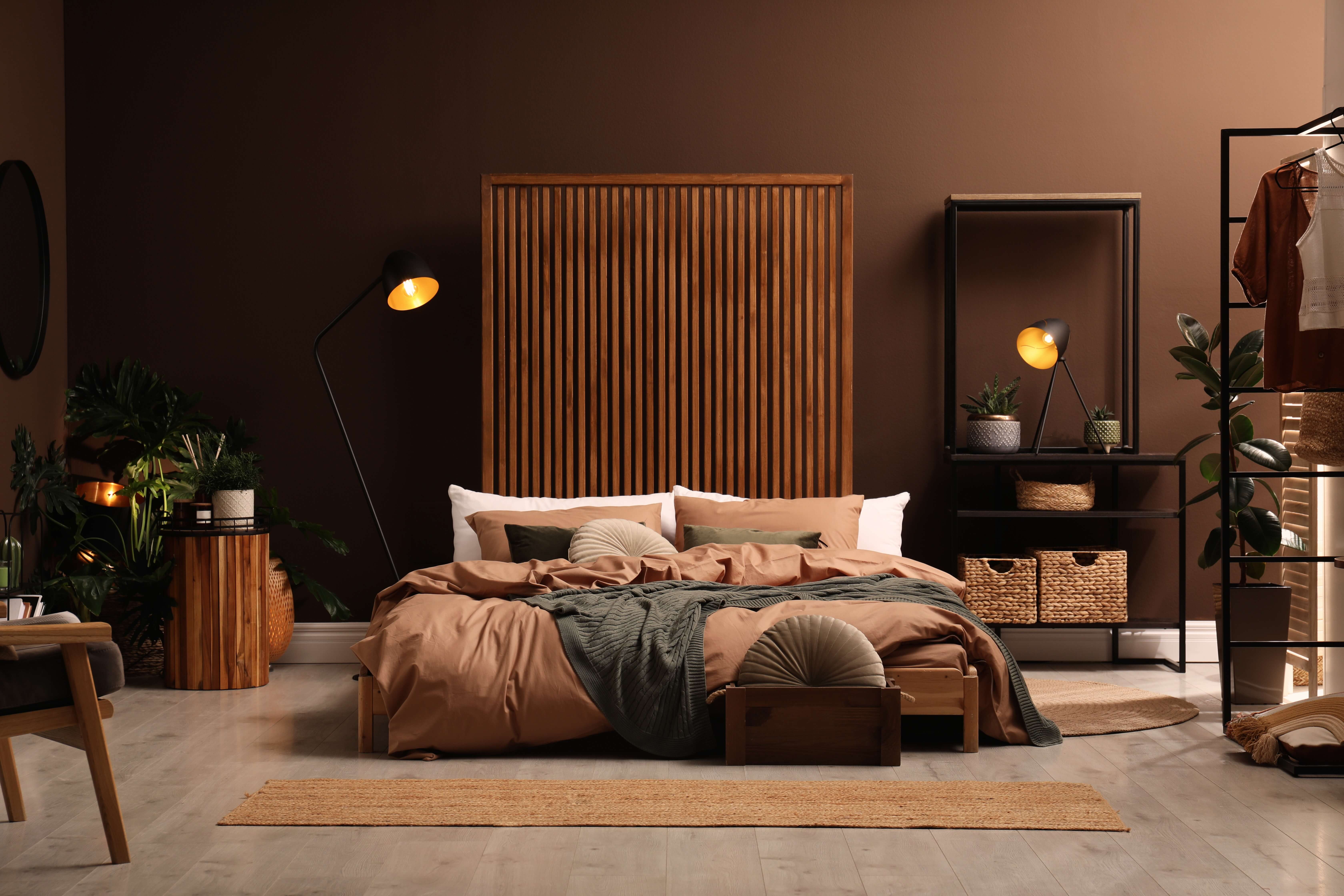 Create a Cozy Space Using Chocolate Brown
Because it's a neutral tone with a range of shades, chocolate is an incredibly versatile colour that can be used in pretty much any room. When choosing the perfect brown, think about how you want to feel when you're in the space. Do you want it to feel more edgy, or are you after a cozy vibe? Because of the richness of chocolate, it is the perfect shade if you're looking to accomplish a more modern-inspired home. A dark shade of chocolate brown works wonderfully in a living space. It also pairs beautifully with dark wood accents to create a sophisticated look. For a bedroom, chocolate brown can be lightened up by pairing it with gentle pastels as an accent.
Sincerely,
Van Isle Paint
Victoria, BC, and Beyond
(250) 412-3885