Adding colour with paint is a quick and easy way to add style and personality to a living room. Whether your living room is an oasis of calm, or home to a house full of children, nothing can transform a place like paint. Take a look at these brilliant living room paint ideas to inspire your own decorating scheme.
Colour, even if you're using neutrals, should be the first thing to consider when you are on the search for living room decorating ideas. Ensure your chosen hues work well in your room. Choose living room paint colours in tones that are right for the orientation of your room. Poorly lit rooms will benefit from lighter shades. Unless, of course, you choose to make your living room feel dark and cozy.
Use a Bright Accent Colour
The use of a bright accent colour not only creates a unique focal point and design feature. A bright accent colour also creates a stylish zone separation between two rooms. A bright coloured accent creates a beautiful contrast with cream paint on the walls. Incorporate another pale colour into the room to add a contemporary twist to the space. Whether you use paint to highlight architectural features in a living room, or paint a door or piece of furniture, accent colours can create impact and elevate a room beautifully.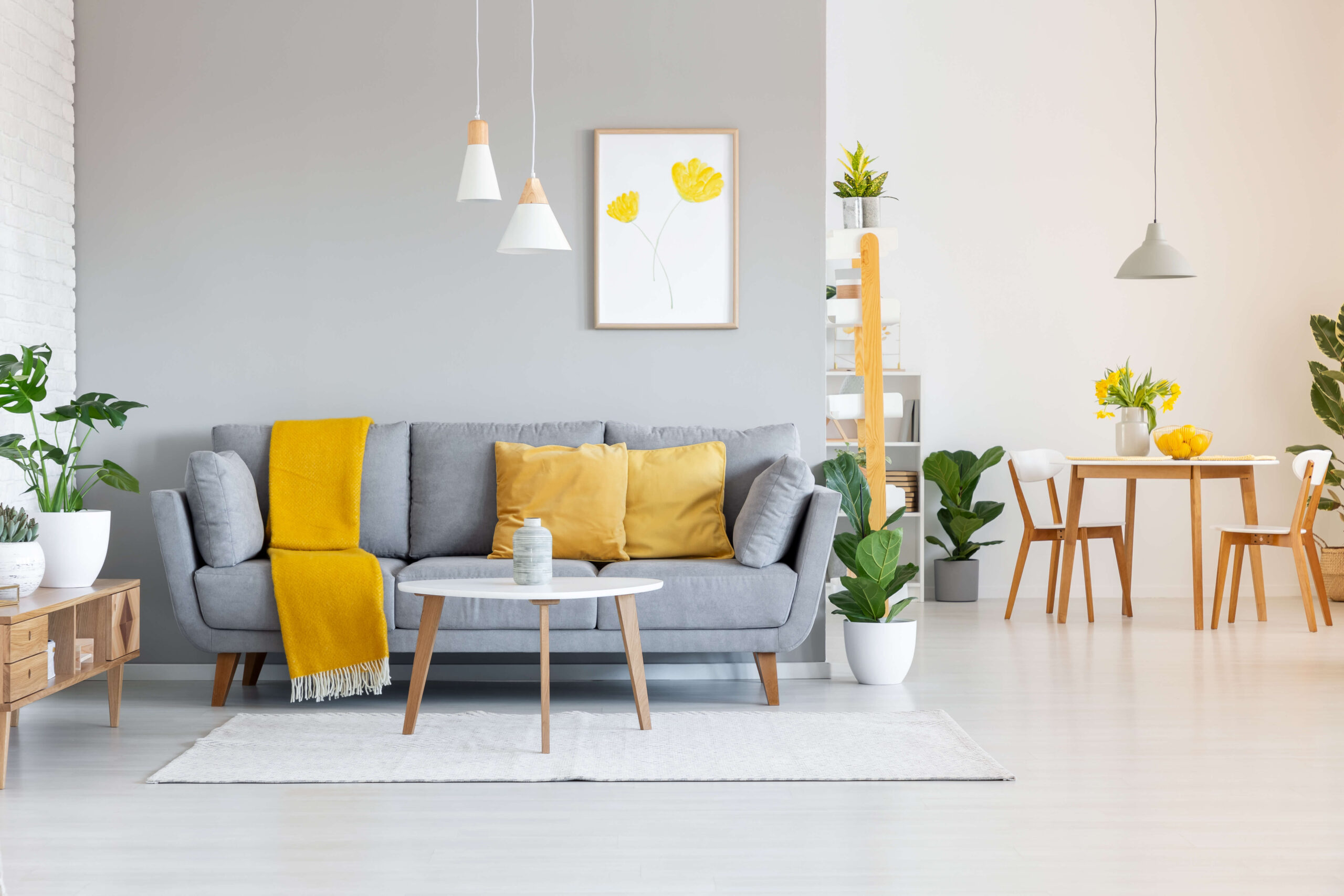 Create Contrast
Contrasting colours on the colour wheel are always a match made in heaven in interior design, creating a vibrant scheme full of energy. Creating contrast through your paint choice in the living room can add impact as well as form a harmonious design full of character and style. Renowned complimentary colours pink and green are the perfect example of a contrasting colour scheme.
Work with White
Nothing surprising about this one! Brilliant white paint has a transformative effect on interiors. Use it on walls and ceilings, and it will make a star out of any non-white piece of furniture, fabric, or accessory in your living room. White is also a great shade to consider when decorating a small living room. It provides light and energy to the living room. It also makes it easy if you decide to change the décor of your living room because it can be paired with everything.
Sincerely,
Van Isle Paint
Victoria, BC, and Beyond