We're seeing much more colour being introduced into the kitchen as we move away from stark white spaces. Whether this is a colour pop from accessories or a lick of paint, introducing a splash of colour is a great way update your kitchen.
Contrasted Cabinets
Painting a kitchen island in a contrasting colour to your kitchen cabinets is a growing design trend. It offers the chance to get creative with colour combinations. It helps create a unique focal point and a contemporary kitchen design. Pastel pink and navy blue make a particularly great colour scheme for a kitchen. If you want to discover which colours work well together, look at the rest of your home, and pick colours that enhance your style.
Leafy Green
Conjuring the beauty of nature, green is a timeless shade which produces the ability to calm, as well as energize and bring optimism. It's no wonder that green kitchens are becoming so popular. Ranging from a moss green to deeper forest tones, there are plenty of inspiring ideas to choose from.
Create Drama
If you're looking to make a statement, then why not consider a black kitchen? Deep and dramatic paint colours have a way of adding an ambience and a modern sophistication to a space. A dark shade of your favourite colour, or black, looks luxurious with a timeless appeal. Incorporate small amounts of drama at a time if it's too hard to dive in all at once.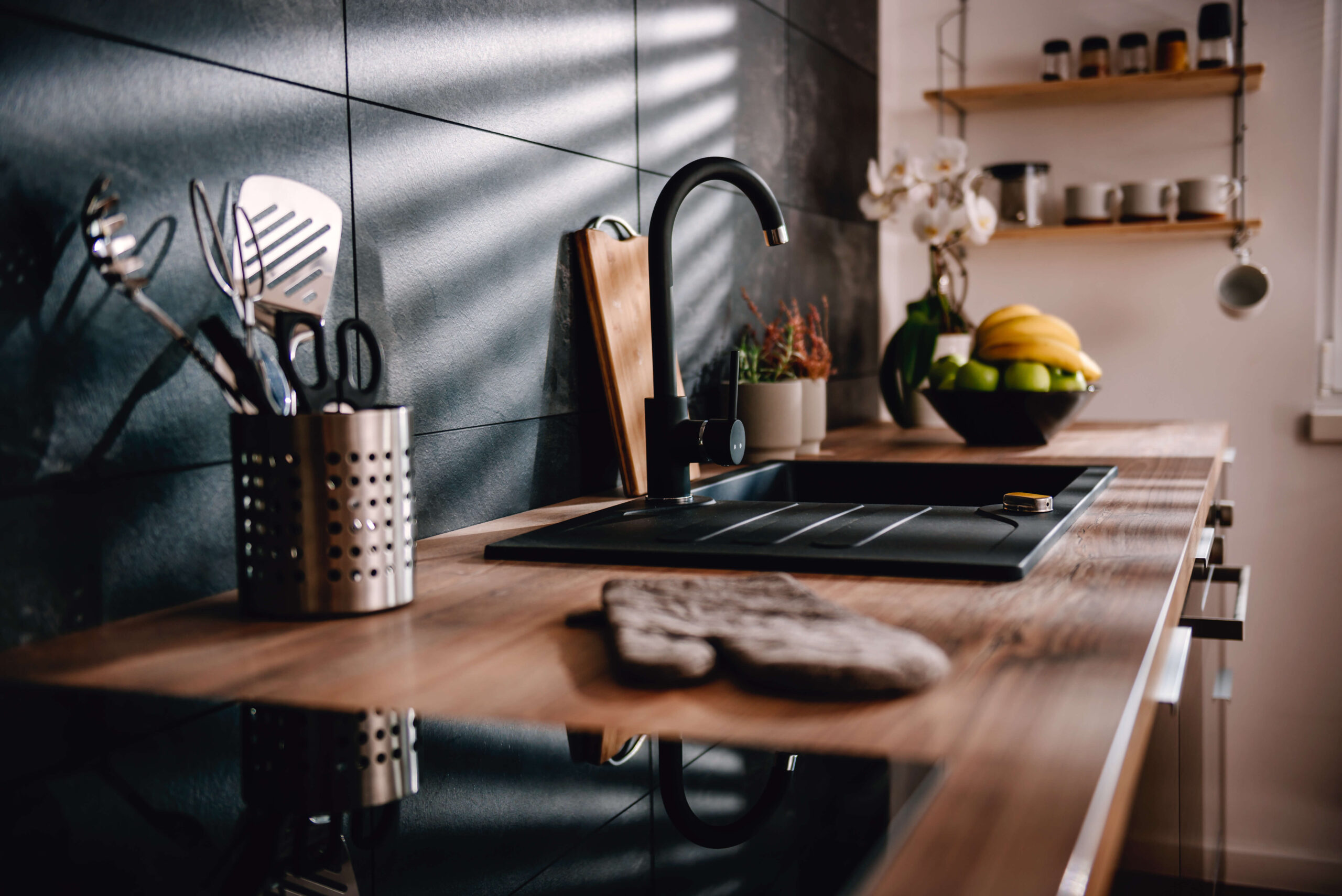 Warm Yellow
You can't go wrong bringing joy and warmth to a room. Yellow is beautifully uplifting, and it pairs wonderfully with a vintage cream tone. Yellow is the shade that brings positivity to a space. It makes you feel happy, uplifted, energized and invited. A yellow paint colour has and inherent brightness, freshness, and warmth. Making yellow an ever-popular colour all around the home, creating a feeling of warmth, coziness, and sunshine.
Sincerely,
Van Isle Paint
Victoria, BC, and Beyond