You might think that choosing a paint colour for your kitchen is all about playing it safe: too many clashing bright shades and the space can feel chaotic and cluttered, while all-over white might make a small kitchen feel cold and unwelcoming. All rooms need to reflect your personal style, and that's no less important in a kitchen. Neutrals are a good place to start! Off-white, sand, or buttermilk colour scheme will bounce light around and can make a kitchen feel much more spacious. The layout of your kitchen plays a part in this too. If your kitchen space merges into a living or socializing zone, you might want to include a degree of colour continuation to create visual flow.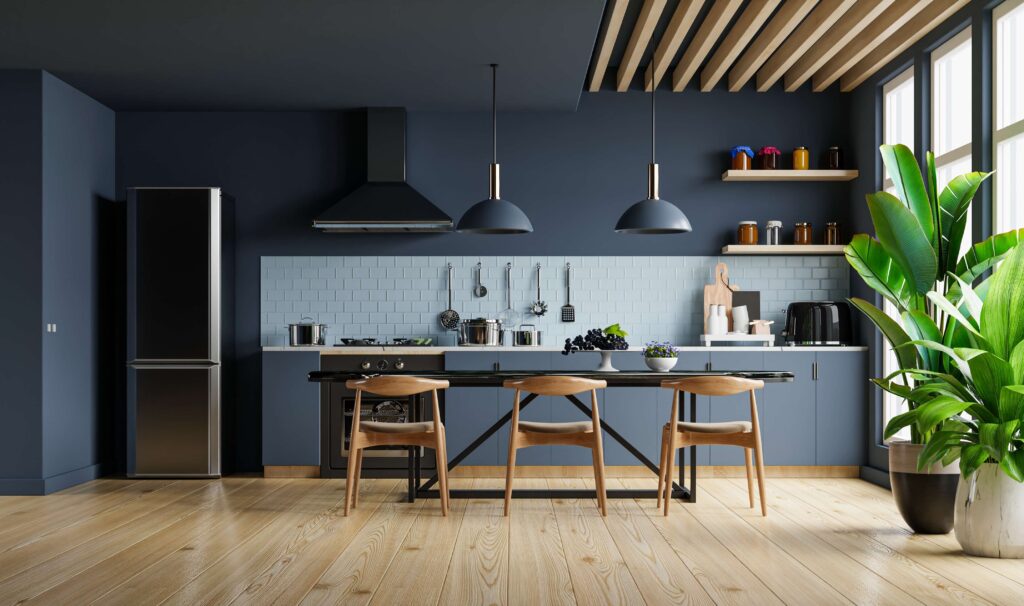 Move to the Dark Side
A dark palette comes to life in a kitchen. This is your chance to play around with today's trend for dark shades. Choosing a shade of earthy brown may be a great idea as we are entering into a new season. Richer, warmer, and darker shades provide comfort, all while following today's trends and offering a very aesthetic outcome.
Sunny Yellow
If the darker shades weren't for you, maybe a happy shade of yellow is a better option for your kitchen. Bright and bold citrus yellows can transform your kitchen into the sunniest spot in the house. An exciting and welcoming yellow kitchen will be bright and happy no matter the weather outside.
Matching Cabinets and Walls
This new trend was definitely made for the risk takers. Painting your kitchen cabinets the same colour as your walls is a new and exciting way to freshen up your kitchen. This trend creates a kitchen that reflects so much character and personality. The all-over colour creates an illusion of lengthened walls and surfaces, ultimately making a space look and feel much larger and inviting.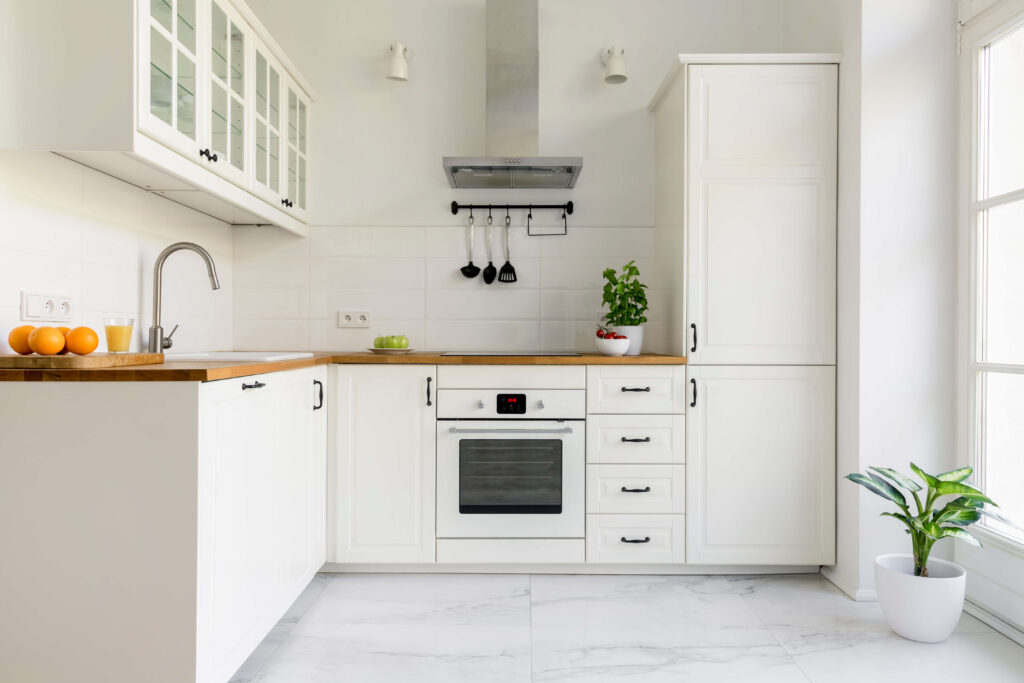 Warm Whites
Pale shades of white are often the go to, as they tend to create an open and airy feeling in a room. Try a softer neutral, such as cream, and see how warm and welcoming your kitchen becomes.
Sincerely,
Van Isle Paint
Victoria, BC, and Beyond
(250) 412-3885