Your bedroom is the first place you see when you wake, and the last place you see before falling asleep. It may be time to refresh your bedroom walls! Try leaning toward a soothing paint colour, from soft greens to unobstructive neutrals, to create a cozy room for the new year. Calming neutrals and cool hues are often chosen as bedroom walls colours because of their ability to calm a space and offer a sanctuary for relaxation.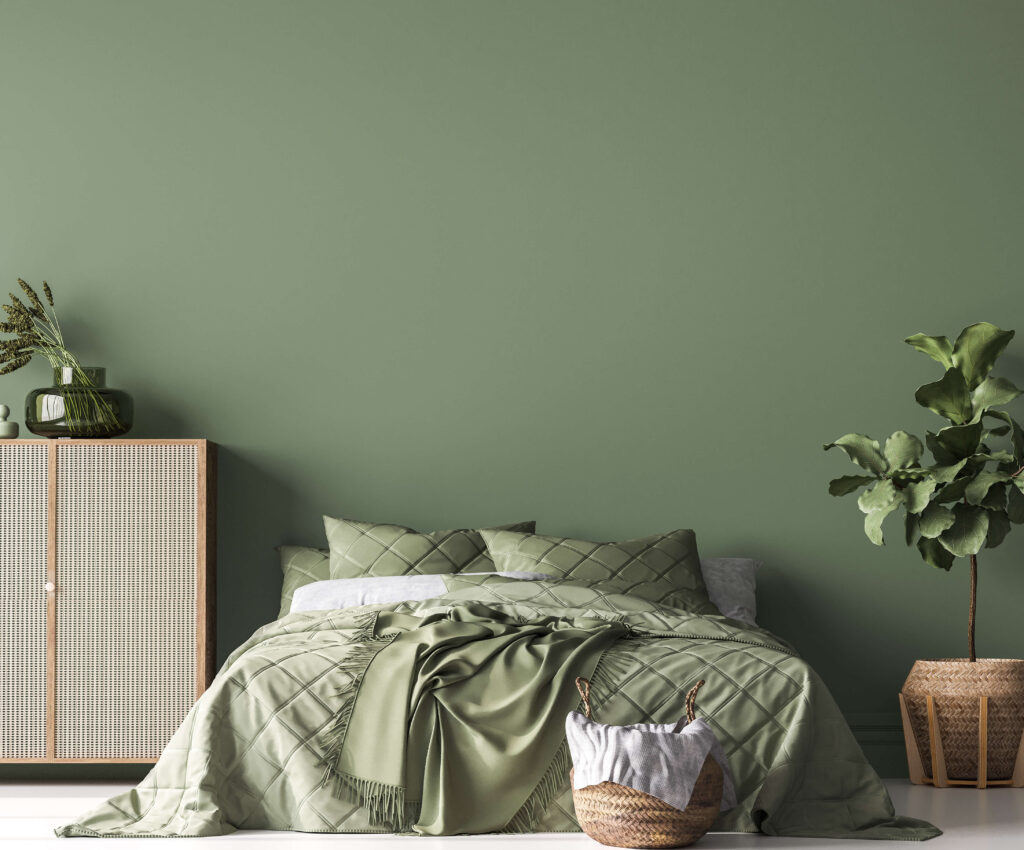 Green
Green walls have amazing benefits like tranquility. It provides a sense of comfort, reminding you of how it feels to be outdoors and in nature. Green may not be the first colour you think of when deciding on a neutral backdrop. However, it is just like the great outdoors, where shades of green pair with just about everything, from sky blue to sunny yellows.
Neutrals
Traditional neutrals never go out of style. The beautiful thing about a neutral palette is that you are able to explore your personal sense of design. You can integrate a variety of patterns, materials, and finishes to suit your style and personality. Choosing a versatile background colour makes it possible for a brighter accent colour to receive attention and create a focal point. Neutral bedroom walls with a bright accented rug, pillow, or art hanging above the bed may help a space feel more intimate and personal.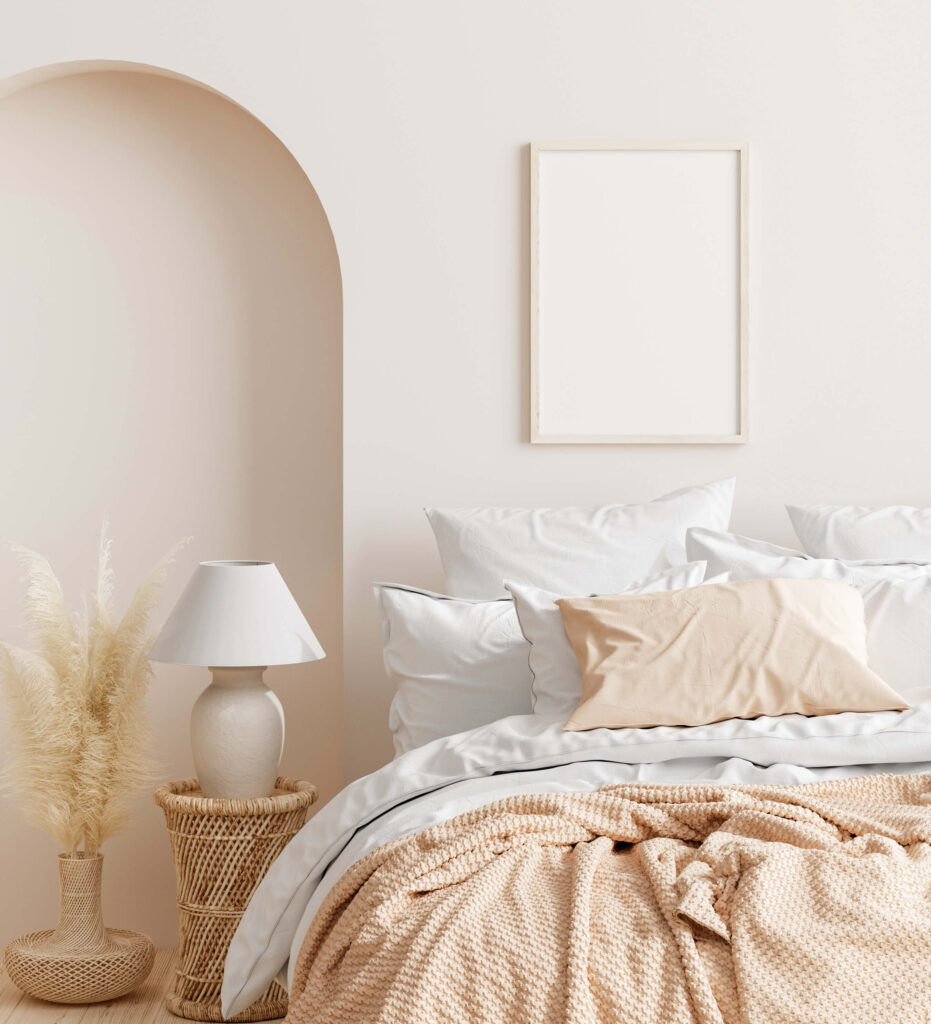 Pales & Pastels
Somewhere between exciting brights and classic neutrals lay the collection of washed tones, adding a dose of your favourite colour to your bedroom without being too overwhelming. Pales and pastels are lighthearted, delicate, playful, and sophisticated. These colours appeal to the quiet, meditative, and balanced style of home, all the while creating an opportunity for the bolder and more creative design choices.
Sincerely,
Van Isle Paint
Victoria, BC, and Beyond
(250) 412-3885