Painted ceiling ideas are everywhere right now. Some might say painted ceilings have even replaced the accent wall as the go-to for introducing colour to a room. Painted ceilings is actually an old tradition that has been practiced for centuries around the world. Just like the accent wall, ceilings aren't just limited to plain, and simple paint ideas. There possibilities are endless for transforming the fifth wall into an eye-catching feature.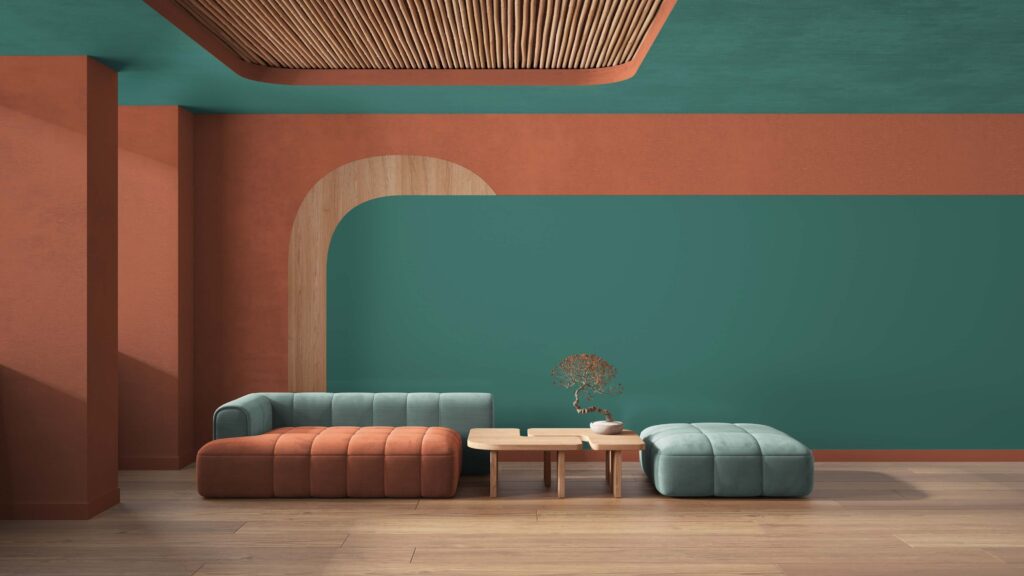 Pop of Colour
If there's one design trend we've noticed when it comes to paint, it's the demise of the plain white ceiling in a room with coloured walls. You can choose whether to go all one colour, ceiling and walls, or go for a boldly contrasting look. The contrasted looks creates a very chic and modern feeling in a room, while always being incredibly unique and edgy. This design trick works best for bedrooms. The way the walls meet the depth of the ceiling, it feels soothing and relaxing as you're laying in bed looking up.
Create Zones
When zoning an open space, a painted ceiling can help add some visual structure that demarcates one area from another. Painting a ceiling in one area of the open space is a creative way to make each space in your home feel more unique, while also making each room feel like it's own.
Painted Crown Mouldings
While not every home features architectural details on the ceiling, if you do have crown mouldings, adding a few coats of paint to them is a great way to modernize your ceilings. Painted crown mouldings actually ties the whole room together while adding elegance.
Sincerely,
Van Isle Paint
Victoria, BC, and Beyond
(250) 412-3885