Hello August! Let's enjoy the last month of summer together with a colour of paint to incorporate into your home. The weather is still wonderful out there. However, we're quickly approaching the coziness that fall brings. This month, we introduce a colour that fits perfectly with the summer weather, but blends beautifully into the fall season. This colour is red! Continue reading to learn the best ways to add a pop of red into your space.
Decorating with Red
Decorating with red is a confident choice which is guaranteed to make an impact. A bold, primary colour like red is sometimes tricky to use, but with the right treatment, it can transform interiors and be used to create a beautiful array of looks and moods. Whether you're looking to do redesign an entire room or to introduce elements of red into an existing scheme, these red room ideas and expert tips on decorating with red will help get you inspired.
Front Door
This is a classic option. Painting your front door red is the perfect way to add in some colour in a subtle way. If your home is already painted in some neutral colours, then a red door is perfect for you. This has been trending for quite some time, and it's predicted to stick around for years to come.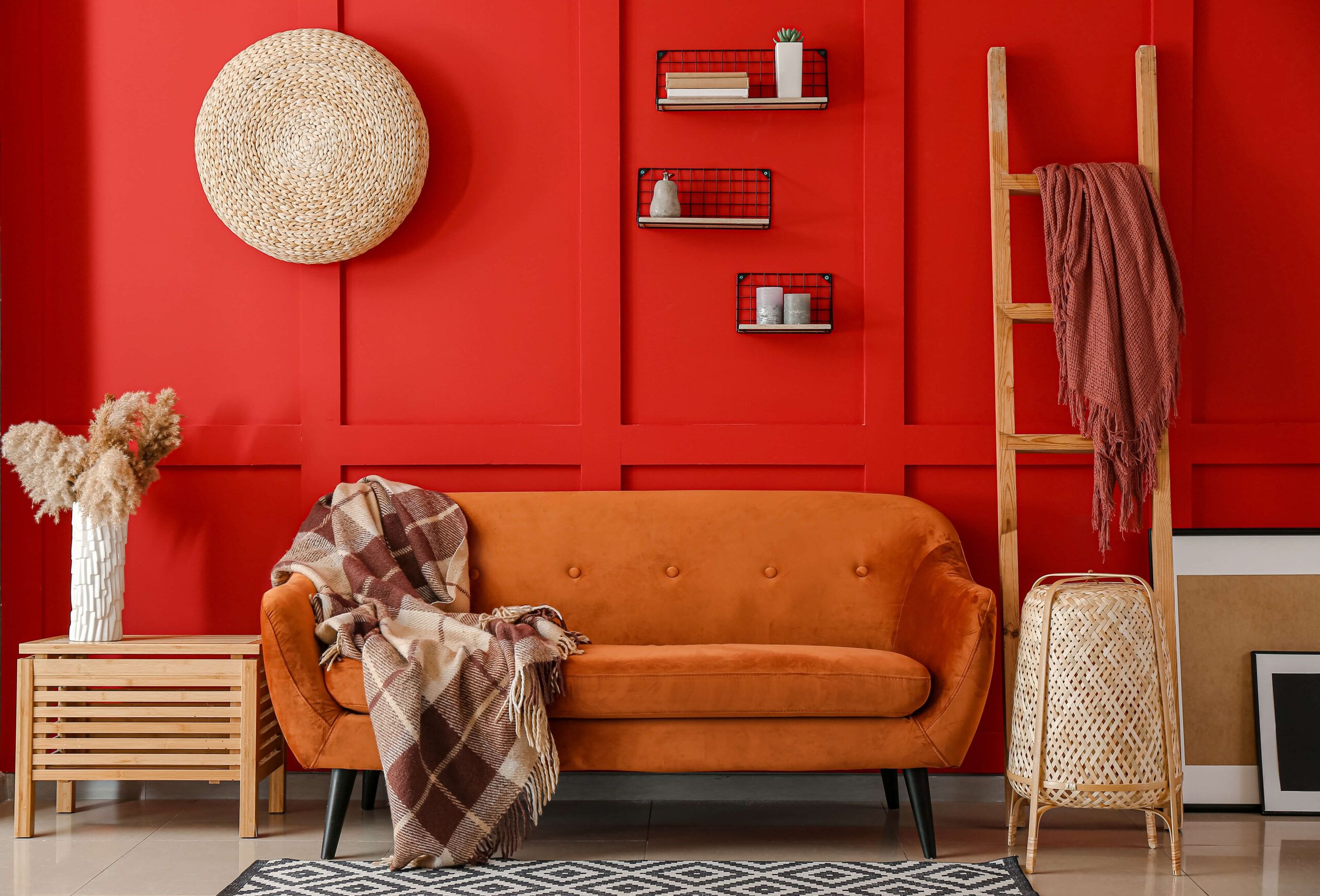 Try Deep Red in the Bedroom
Vibrant reds can be overpowering in a bedroom, so if you're looking to create a relaxed and cozy atmosphere perfect for hibernating, try darker tones, such as burgundy. Burgundy contains hints of black to visually bring the walls in to create the ultimate cozy feeling.
Create an Inviting Atmosphere
Paint is a quick and easy way to instantly change the mood of a room. The darker the colour the more light it absorbs. So deep shades of red visually brings the walls inward, making a room look more inviting. This is why red is a great colour for a family dining room. It will really set the atmosphere for meal times and will help bring you together with friends and family, making amazing memories.
Sincerely,
Van Isle Paint
Victoria, BC, and Beyond
(250) 412-3885