When you're hosting guests, it's important to make sure they feel comfortable. You want to make the room a place where they can relax and get a good night's sleep. Surprisingly, the paint colour you choose can really have a big impact on how your guests feel when they're in the room.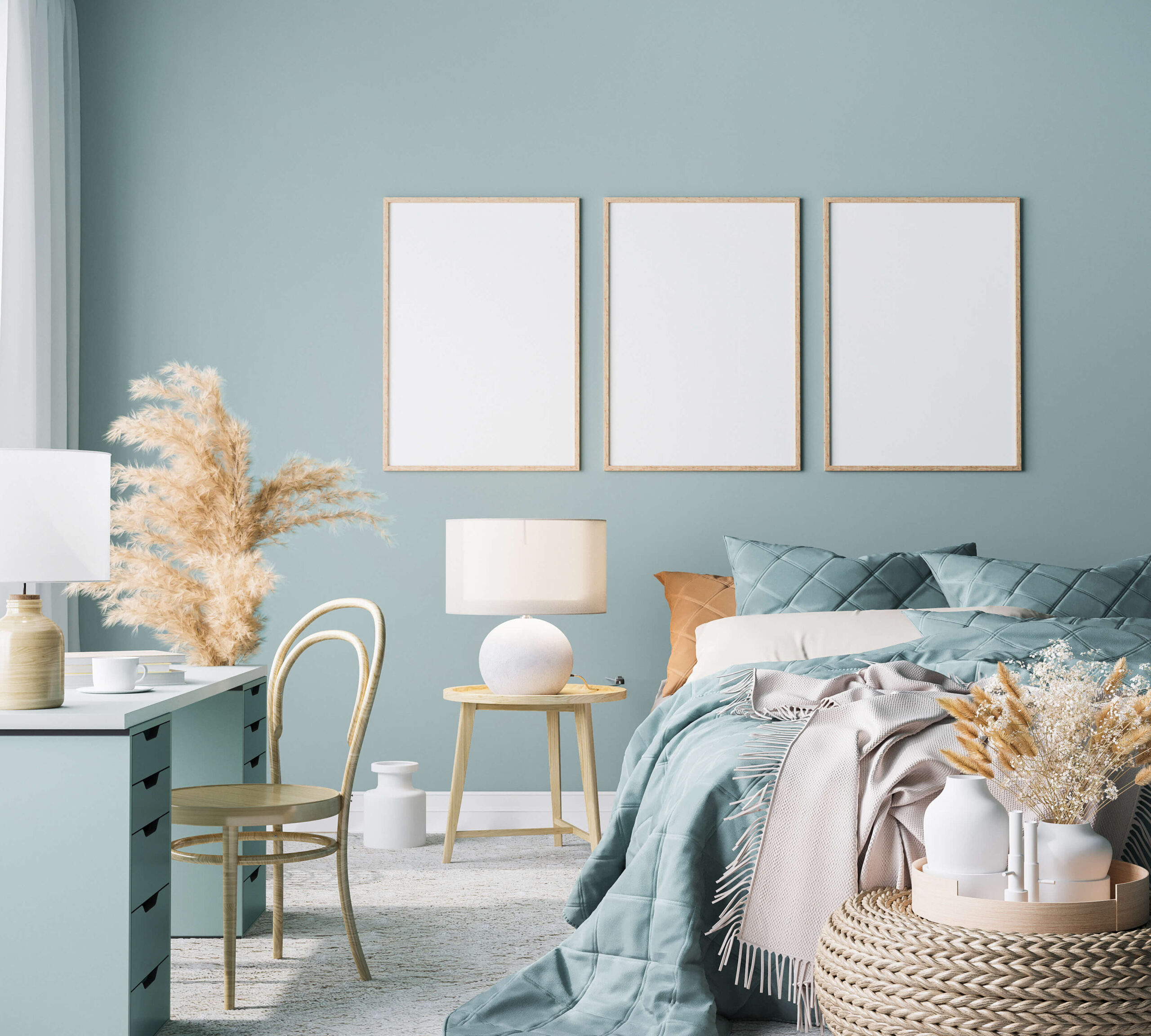 Shades of Blue
When it comes to creating a soothing atmosphere, you can't go wrong with a gentle shade of blue! Shades of blue have been shown to have a calming effect on the body and can actually help you sleep better. When painting a guest room, it's best to stick to softer, more muted shades. Consider a soft sky blue, muted powder blue, or even a calming shade of lavender.
Green Tones
Green can also be a great choice for a guest room. We talk about the beauty that comes from a green painted room a lot in previous blog posts. It has a similar calming effect, which makes sense, since we associate it with being in nature. Most people stick to lighter shades of green, like sage or a light grassy tone, to really bring out the calming qualities that come from the colour.
Warmth
If you feel like you want something to warm things up, pastel yellow and pink are also great choices that keep the comfy, cozy vibe while bringing in a bit more warmth to the space.
Neutral Hues
You can never go wrong with a nice neutral tone. This is always a great choice when you're deciding on a paint colour for any room! Specifically for a bedroom or guest room, this is a highly recommended choice. If you still want to keep things neutral but want to go for something other than white walls, you still have lots of great options. Consider a light beige, buttery yellow, or even a deep grey if you like a more modern neutral shade. One shade we're seeing a lot of lately is greige, a gorgeous blend of grey and beige that creates a warmer feeling than a classic grey.
Sincerely,
Van Isle Paint
Victoria, BC, and Beyond
(250) 412-3885