The colour red can make such a bold statement, making it a little tricky to pull off. However, it's definitely not impossible! Depending on how you use it, it could bring lots of energy to your space. Before decorating with red, we need to understand that there are many shades. From vibrant orange-reds to cool purplish reds. Some are even muted, while others are more vibrant. Whether you're using a red paint colour in your space or simply adding red accessories, you'll want to determine where your chosen hue stands on this spectrum. This way you can determine a colour scheme and interior paint colours that go with your chosen shade of red.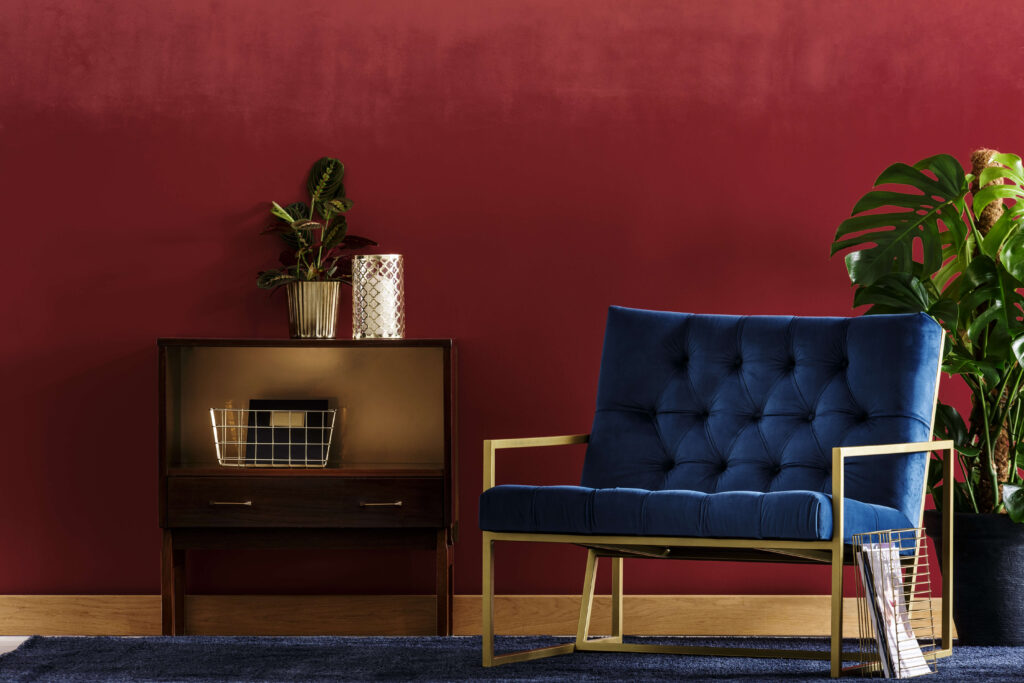 Red & Blue
Although there are various blues that pair well with red, we particularly like navy because it helps to balance out the boldness of a deeper red. It's best to bring in some contrast with white or lighter coloured furnishings to help make your bolder colours pop even more.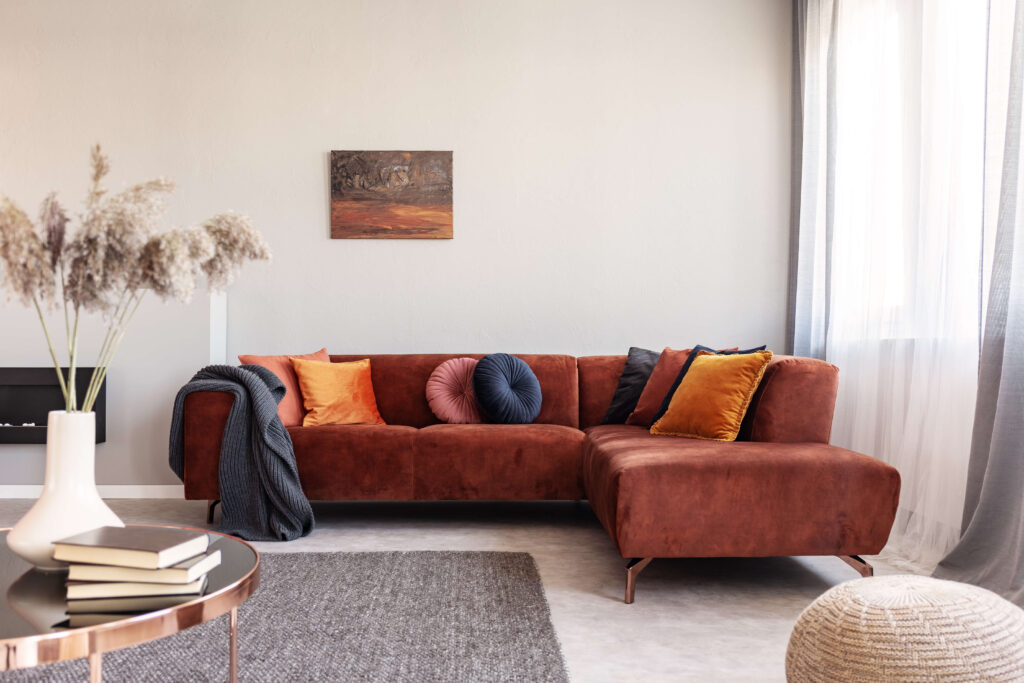 Red & Off-White
This is another easy way to allow red in your space to really pop. Too many colours in one room can be overwhelming for some, making this a good option. Red and white or red and cream are truly beautiful together. This is also a very simple way to incorporate red into a room without it overpowering the area.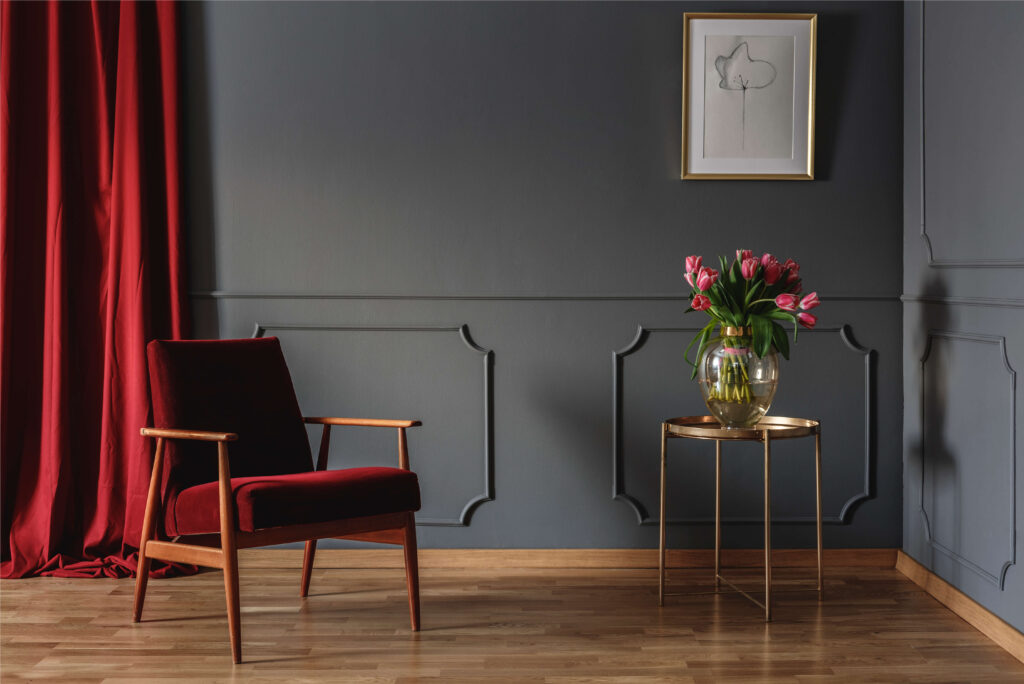 Red & Grey
Choose a neutral to pair with red that complements the red. It's easy to find a shade of grey to match with your red walls, as the two colours work perfectly together. When paired with black, white, and grey, your red accents will be the star of the show.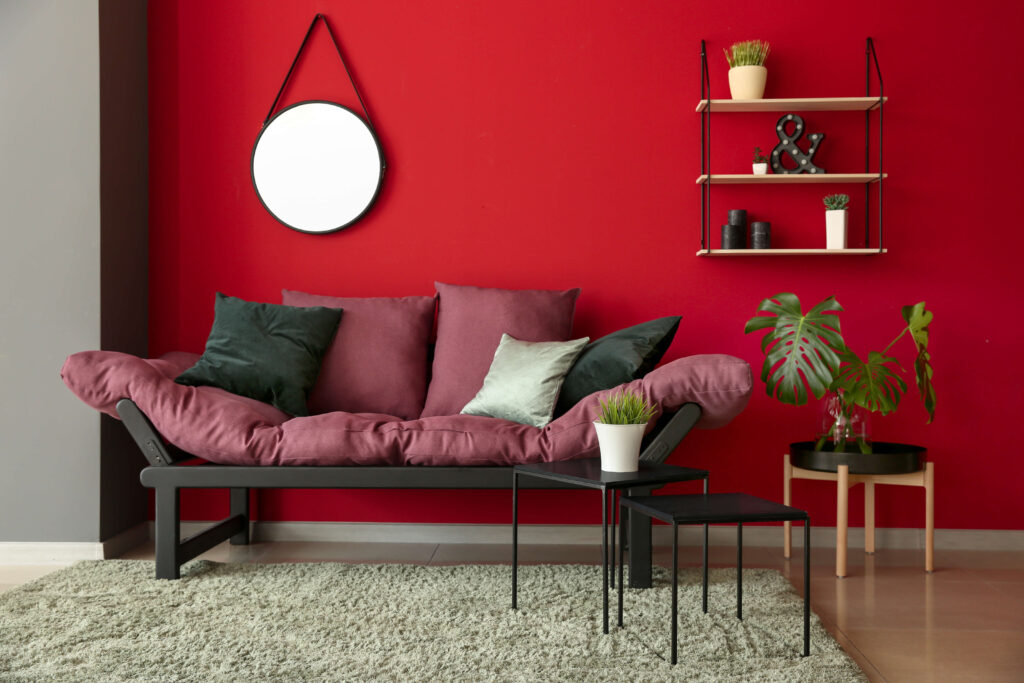 Red & Black
The perfect combination for someone who likes a bold design. When red is paired with black, it brings such a bold and exciting energy to any space. We love to see red walls, or one feature wall, with black accents like furniture or trim.
Sincerely,
Van Isle Paint
Victoria, BC, and Beyond
(250) 412-3885