Interior decorating preferences change constantly with the times. With the many shows now on TV, homeowners can find inspiration everywhere for their newest remodel. One common theme that has been very popular in Victoria, BC, is the look of red brick in a home. If you have a brick accent wall in your home, you may be looking for a way to best enhance this wall with the rest of your home. Paint colours in the home become especially important in these instances.
Depending on your unique personality, as well as the overall feel in your home, there are many possible options. There is a variety of paint colours that go with red brick fireplaces or walls. It is completely up to the homeowner to decide what paint colour best compliments their own brick walls. Here are a few options to consider from Van Isle Paint in Victoria, BC, Vancouver Island's favourite painting company:
Neutral
Some people choose to go rather neutral with the walls to really keep focus on the brick wall itself. This could be a toasted almond colour or even more of the colour of creamy coffee. This will create a warm and neutral space in your home, perfect for relaxation.
Dramatic
If you feel like your room could use a bolder and more dramatic flair, try an intense indigo or a dark blue, this may be a better option for your space. This will create a vibrant place to display complimentary artwork. By choosing an intense paint colour to complement the red brick, you will develop a fun room with contrasting walls.
Bold
If you want to be bold, but a little brighter than the dark blue, you may consider a sunflower yellow colour. This will still give you the bold look you might be looking for, but it will also lighten the room a bit, and make the space feel larger and more open. If you are looking for a fun space to display artwork and create a generally happy vibe, these options will likely be the best paint colours to go with your red brick.
Painted Brick
Sometimes it is best to go a completely different route. Maybe instead of painting the walls around the red brick, you paint the brick instead. A white or grey would likely be the best colour to paint a brick fireplace or brick feature wall. If this is the option you choose, it is still important to decorate the surrounding walls in some fashion. If you choose not to paint them, then you might consider purchasing vibrant shelves, paintings, or tapestries to contrast the clean features of the painted brick.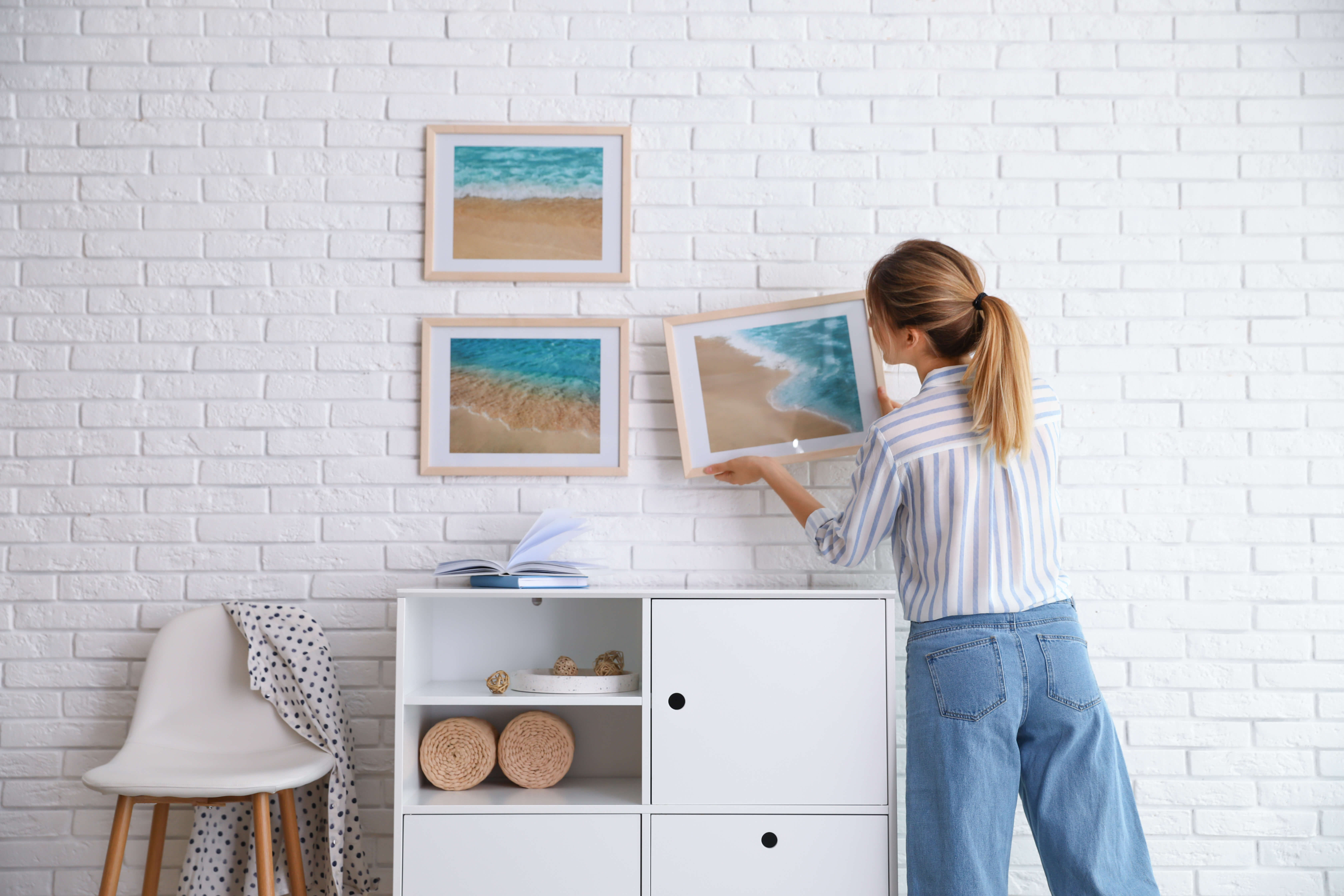 Sincerely,
Van Isle Paint
Victoria, BC, and Beyond