If you're looking to add a pop of colour to your front door, but can't quite decide on a the right one, here are three of the most popular colours to paint your front door. And, if you want to make your front door even more unique, try a version of any of these colours that best suit your home's personality. Van Isle Paint in Victoria, BC, loves to paint a feature front door. Importantly, it adds a unique pop of colour making you stand out among the other houses!
Red
The classic deep red continues to remain a strong choice, especially with both light and white home exterior schemes. As well as dark grey, and black homes, which are both becoming a really nice colour palette for exterior homes. Ask Van Isle Paint in Victoria, BC, for examples of the perfect shade of red to make your front door pop.
Dark Green
A dark forest green looks excellent with red or faded brown bricks, or really any neutral background. It's better with lighter or neutral trim colours rather than black or charcoal, as the rich green colour tends to get lost in the darkness. It's also pairs beautifully with natural woods or walnut colours.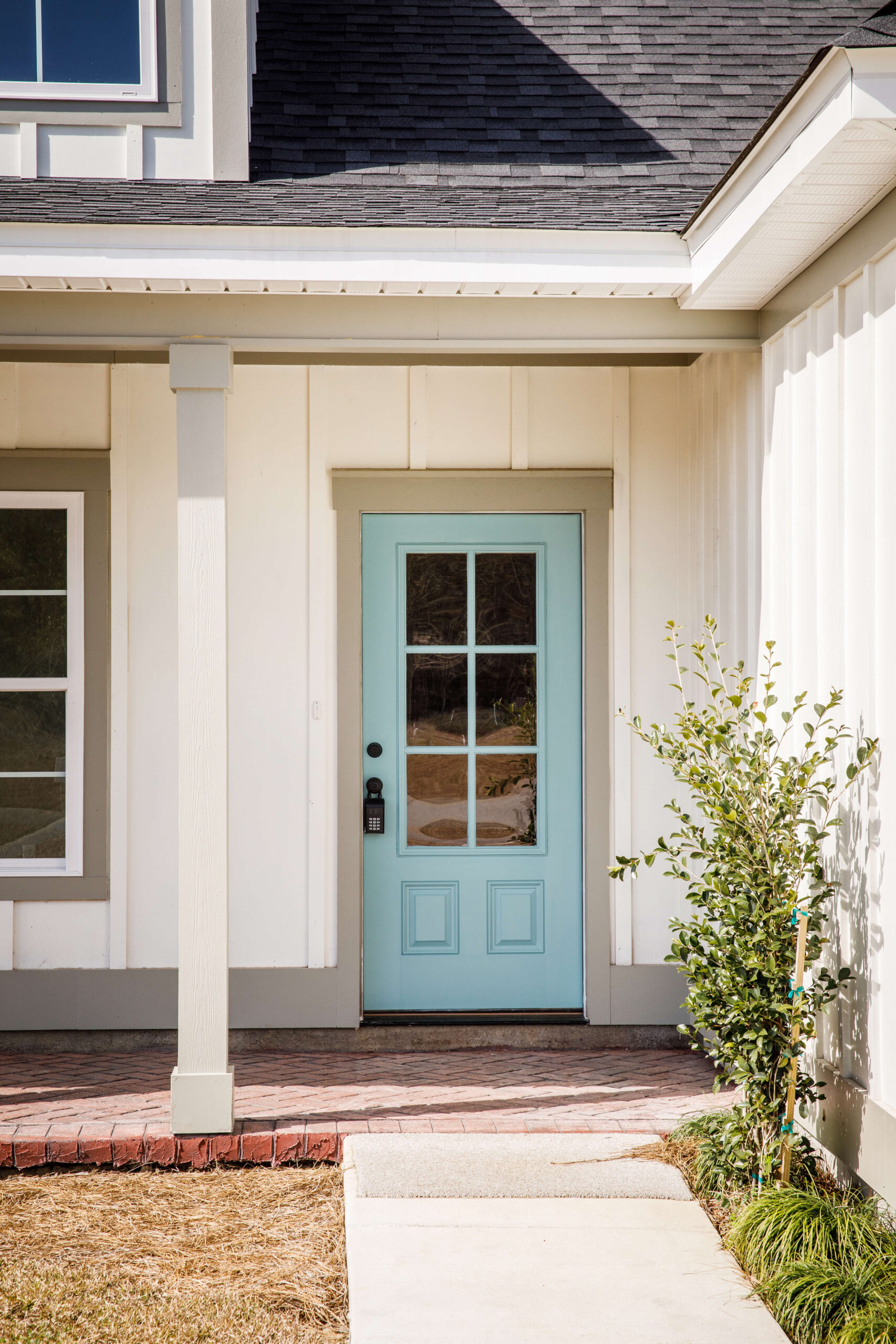 Turquoise
A bright turquoise is more of a reflection of personal style. Additionally, it works with every style of home. Traditional styled homes, mid-century, with brick, stone, or stucco in neutral, beige, cream, or light yellow. It looks best in a semi or high gloss paint, this way you get the most amount of reflection and light. It's also the easiest to clean. A bright colour adds vibrancy and attention to the front of the house, making the front door the focal point. And if turquoise isn't exactly your favourite shade, explore some other options. We'll help you find a bright colour to suit your homes exterior colour scheme.
Sincerely,
Van Isle Paint
Victoria, BC, and Beyond