In a world where there are thousands of colours to choose from, there's lots to keep in mind when painting a room. Here are some things to consider when choosing an interior paint colour for your home, according to Van Isle Paint, a group of painters located in Victoria, BC:
Create a Colour Scheme that Matches your Home's Furniture
Start by selecting three colours from an existing object in your home. Take a throw blanket from the family-room sofa, your favourite sweater, or a flower from the bouquet on your dining room table—anything that conveys comfort or has an emotional connection for you—and take that object to the paint store. Find three sample strips with those colours, and you instantly have 15 to 18 colours to consider.
Make a Small Space Feel Bigger or Cozier
What colours make a room look bigger?
Typically, crisp whites can make a space feel bigger and more open, while warm colours create a sense of intimacy. Large rooms generally can handle more colour than small rooms. Lighter hues can open up a small space, while darker colours give the perception that the surfaces are closer than they are.
What colours make a room feel cozier?
Of course, some small spaces don't need to feel big. If you're aiming to create a welcoming or cozy atmosphere in a foyer, study, or library, hunter green may serve you better than pale blue. Rust may even be a good option, rather than stark white.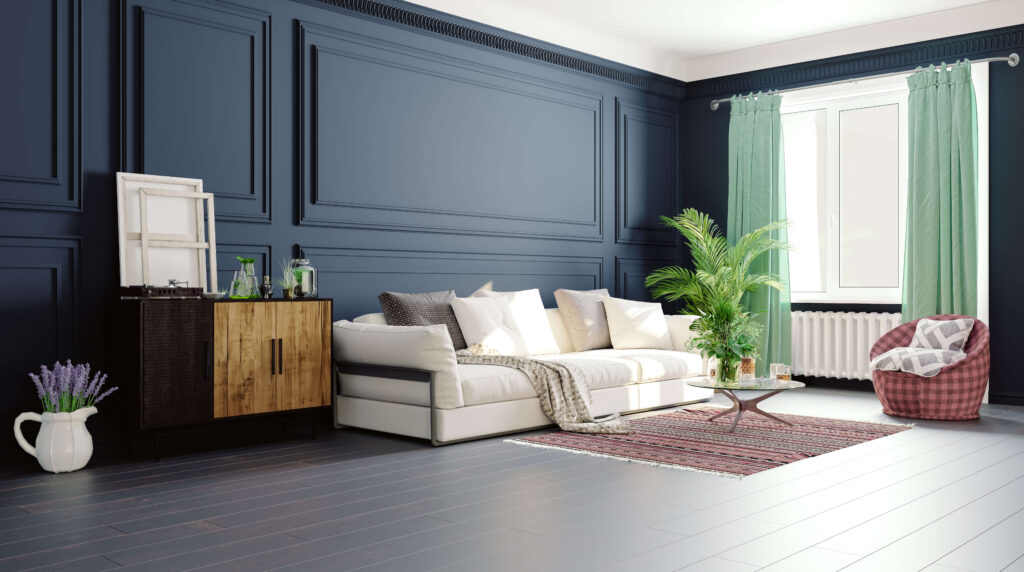 Explore Using Two Different Colours in the Same Room
If you're looking for a bolder approach, try using two different colours in the same room. For example, paint a built-in bookcase a shade of green in a room with blue walls. This will highlight the items on the bookcase or inside the recessed area. Of course, architectural elements can also provide continuity throughout a house. This works best if they are painted the same colour in every room.
Create a Accent Wall to Add a Focal Point to the Room
Where rooms are relatively featureless, painting an "accent wall" in a vivid hue where the others are white or neutral can add a dramatic and contemporary feel. Or paint the primary walls a soft colour such as beige or almond and paint the accent wall three shades darker. The accent wall still gives the room some punch, but it's not as dramatic.
Sincerely,
Van Isle Paint
Victoria, BC, and Beyond