Painting an entrance way is the simplest way to transform the space. The entryway is the first space any guest sees in the home. It deserves some serious design attention, especially when it comes to clever colour choices. They are often overlooked, so you need a solid colour to help transform the dull area into an artful space. Try your hands at these simple, yet effective, ways to decorate with paint in an entryway or hallway.
Pale Pink
Adding a touch of pink to a room is guaranteed to lift spirits and create an inviting, welcoming space- perfect for an entryway. If your entryway is on the smaller side, or lacks natural light, picking a light shade like a pale pink will make the space feel bigger and brighter.
Warm Yellow
Yellow is known for sparking feelings of happiness and creativity, with yellow paint ideas becoming increasingly popular for the modern home. When decorating with yellow, try incorporating it into the entryway. It's the perfect colour for an entrance, as being greeted by this stimulating colour creates a positive and welcoming mood, ideal for the first entry point in the home. It's perfect for creating a sunny welcome and leaving a creative burst on your way out.
All Grey
Grey entryways provide infinite possibilities for making spaces feel airy and relaxing, refined, and timeless. Or, elegantly sophisticated. Its most redeeming quality is the feeling of calm it creates in any space. Dark greys can work terrifically in light starved entryways and halls to create a dramatic arrival. It also makes all adjacent rooms look spacious and wonderfully bright. Pale greys offer a softer alternative to whites, while a deeper and darker greys is packed with drama. The key is to choose the right undertone for your space!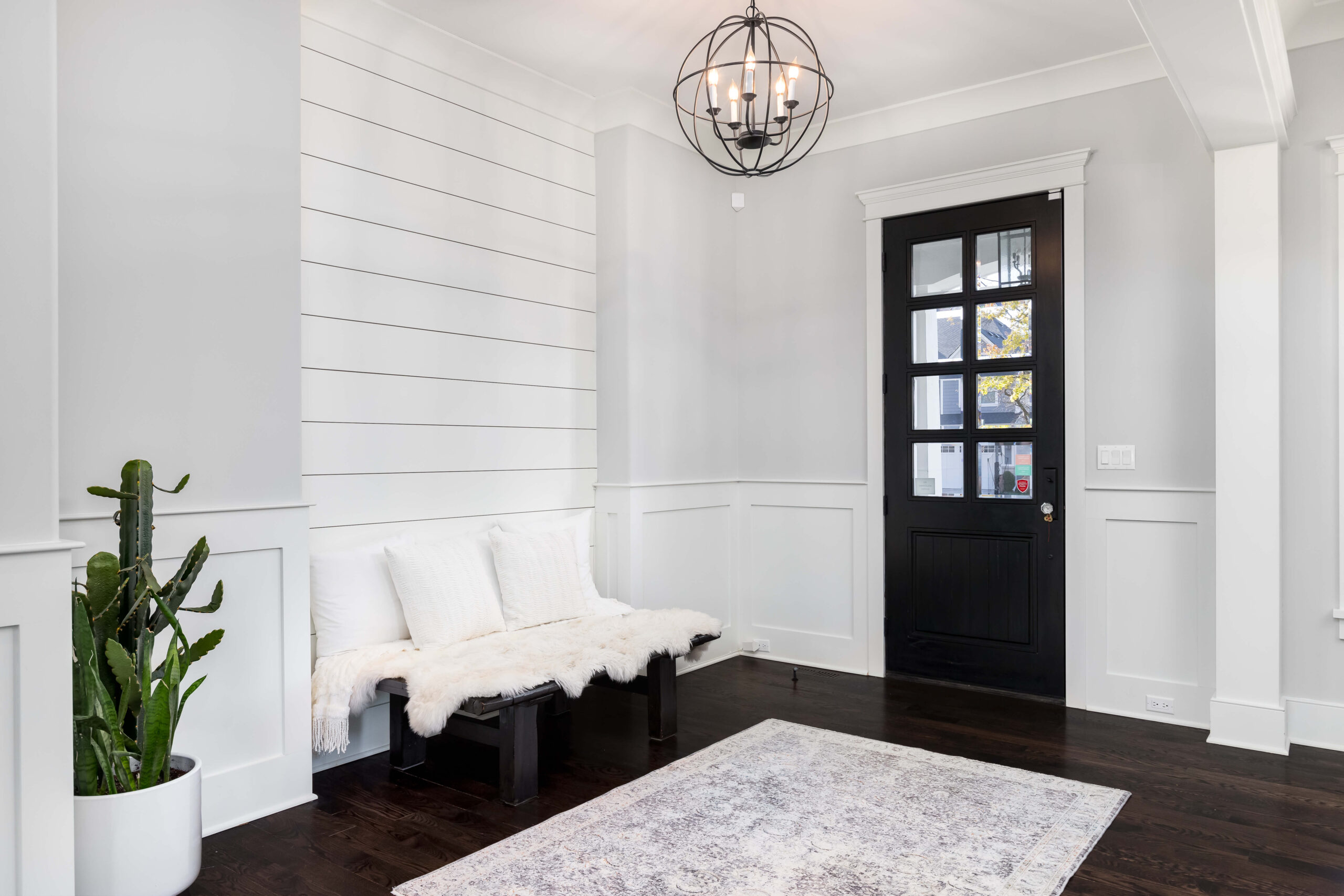 How do you Pick an Entryway Colour?
When picking a paint for the entryway, it's worth noticing that lighter colours will give the appearance of more space. And on the other hand, darker colours can bring the room in, and provide a cozy and intimate feeling. Be sure to view the entryway as an integral part of your home, and as such, try to make sure it's in harmony with any rooms leading off it. Ensure any paint colour or wallpaper designs, even if different from the surrounding rooms, are in keeping.
Sincerely,
Van Isle Paint
Victoria, BC, and Beyond