If you have any leftover paint, try these small but effective decorating ideas that make a surprisingly big statement.
Trying to estimate the right volume of paint when decorating your home is never straightforward, but no matter the tips or tricks you have to get the quantity as close as possible, you're always going to end up with at least a little paint left over. While it's good to keep a little of your main wall colour for small touch-ups, it's worth remembering that once open, your paint only has a certain shelf life. A good quality paint should last about five years after being opened before it's unusable. These days there are lots of ways to recycle paint. Before you go down that route, consider using your leftover paint for a small project.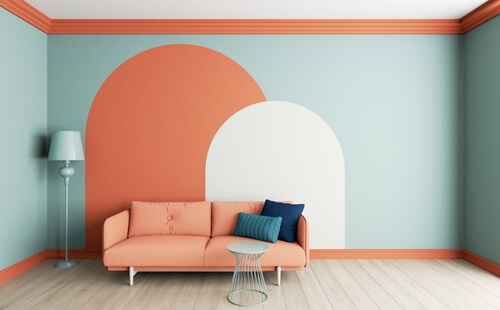 Add Detail
With leftover paint, paint the edges of a door for an unexpected pop of colour when the door is open. Alternatively, it's become very popular to paint a large circle or arch on the wall. This looks best when painted behind a desk, TV, or shelf. This is a great way to add dimension and a pop of colour to the walls.
Furniture
Every type of interior style can benefit from introducing something unexpectedly joyful, even if it's not visible at first glance of your room. That's why you should consider using leftover paint to introduce a new colour inside millwork or cabinets, only revealing itself when the doors are open wide. You can also try painting an old piece of furniture that needs a makeover. Freshen up a chair or table and make it feel brand new again.
Sincerely,
Van Isle Paint
Victoria, BC, and Beyond
(250) 412-3885